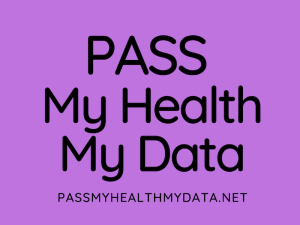 BREAKING NEWS: on April 17, the House voted to concur with the Senate version of My Health My Data!  Thanks everybody who helped!!!!
---
We need your help to get the Washington state legislature to pass the strongest possible version of
My Health My Data (HB 1155)
and protect the privacy and safety of people seeking reproductive and gender-affirming health care. Later this week the House will vote on whether to "concur" and accept the Senate's stronger version of the bill.
If the House concurs, My Health My Data passes. If the House doesn't concur, then big tech companies will have a chance to weaken it or keep it from passing – leaving people at risk so they can keep exploiting our data.  If it doesn't pass by April 23 it is dead for the session.
Here are three things you can do today to help ensure a strong version of My Health My Data passes this session — and put pressure on legislators and Gov. Inslee to strengthen it further, in a special session and in next year's .
1. Sign the grassroots letter.
You can sign on in the Google Form below, or using this
CryptPad Form
if you want a more privacy-friendly alternative.  We'll send it to legislators so they can see how broad the support for My Health My Data is.
2. Get the word out. to send to friends, relatives, neighbors, colleagues, and anybody else who cares about reproductive rights, trans and non-binary people, or the privacy of our most sensitive health data.  Add the "to" addresses, customize it, and click send! And please share the link to PassMyHealthMyData.net on social media as well!
Big tech has lots of lobbyists and a huge PR budget … but there are a lot more of us than there are of them.  So please help us pass the strongest possible version of My Health My Data!
Note: If you don't see a form below, it's probably because of your privacy settings.  Here's the letter, and you can sign on either with the CryptPad Form (a privacy-friendly version of Google Forms) or you can try the Google Form link here.